I'm almost embarrassed to come back after almost a month of being away. Honestly I started off this year being all "Yay I'm going to be amazing and blog all the time!" Well I suck and that didn't happen. Case closed. End of story.
A few MAJOR things have been going on with my life...and by major I mean minor, but I'm excited so MAJOR.
While away I have all of a sudden become OBSESSED with all things beauty related. I've watched about 1 million (no exaggeration) youtube videos and spent way to much money on new products.
I want to be real with you though my makeup STILL looks like this
I have been toying with the idea of creating a second beauty blog. I know what you immediately just thought "Angi, you haven't blogged on the current blog you have in almost a month and you want to start a second one?" BUT I have so much to share and this blog isn't beauty related what.so.ever. AND I kinda want to keep it that way.
So let's thumbs up or down this one...I want FEEDBACK!
Josh and I had an anniversary. WOOP WOOP the big 4 years of dating! Although it didn't come with a ring, (he must not like it because he didn't put a ring on it) it did get me an Ipsy subscription. Which in my opinion is the next best thing. If you don't know what Ipsy is either you can google it or put on your patient pants and wait for me to share more about it. (Once again this could possibly be on a beauty blog rather than on here I JUST CAN'T DECIDE!!!)
I googled patient pants just to see what kind of picture I would get and yeah...
I thought a lot about what I want to do with this blog. Guys I didn't just forget that I blogged (My family/Josh's reminded me multiple times that I haven't been blogging) I just wasn't sure anymore what I was doing here.
I took off the option to follow me via GFC for a few reasons 1. I never use it nor do I know how 2. I want to care less about who is following me. I also took off my count of how many people follow me on bloglovin' because YOU DON'T CARE! I want you to click follow me on bloglovin' so I can follow you back and check your blog out, but that is it.
I want to have relationships with other bloggers NOT care that I have 69 or 1 million followers (who you don't interact with anyway!) Makin' BIG changes people!
Help I'm hot and lost...(well he's hot, I'm lost!)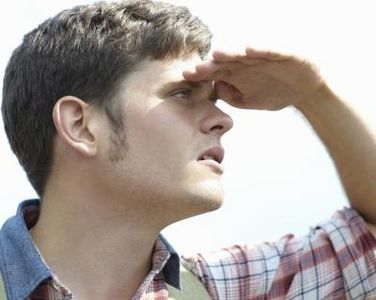 We were all over the place here on Can't Buy Me Love and I just wasn't going to have that.
With all of that being said I am back for this week...
I want your feedback on starting a beauty blog or just incorporating it some how on here.